Main content starts here, tab to start navigating
Chef Sono's Magical Wonder of Food Now Available as Bento Boxes
Chef Sono, chef behind a Michelin Star Japanese Omakase restaurant in NYC, now brings his magic to providing "Omakase Bento-Box".
Slide 1 of 4
Slide 2 of 4
Slide 3 of 4
Slide 4 of 4
About Chef Chikara Sono
For many of fans of Chef Sono, he is not just a chef - he is an artist, an entertainer, the producer of unforgettable food experiences. A beloved NYC-based chef, Chikara Sono has led the Kaiseki revolution in NYC to offer diners the whole experience of food - the beauty, the freshness, and the cycle of life - through his cooking.
He is formerly the Executive Chef at multi-year Michelin Star restaurant in East Village, Kyo-ya, for 12 years. While at Kyo-ya, his dishes have received critical acclaim, receiving a three-star review from the NY Times (NY Times Review).
To continue his life work of "Delivering happiness to all", he is now behind the Omakase Bento Box movement - his creations will now be available via Brooklyn Ball Factory, and can be ordered online for delivery.
Whether it's foraged and found mushrooms from Seattle or fresh Tuna Belly from Japan, his mastery and skill in bringing out the ingredients' true flavors will be showcased in his bento boxes.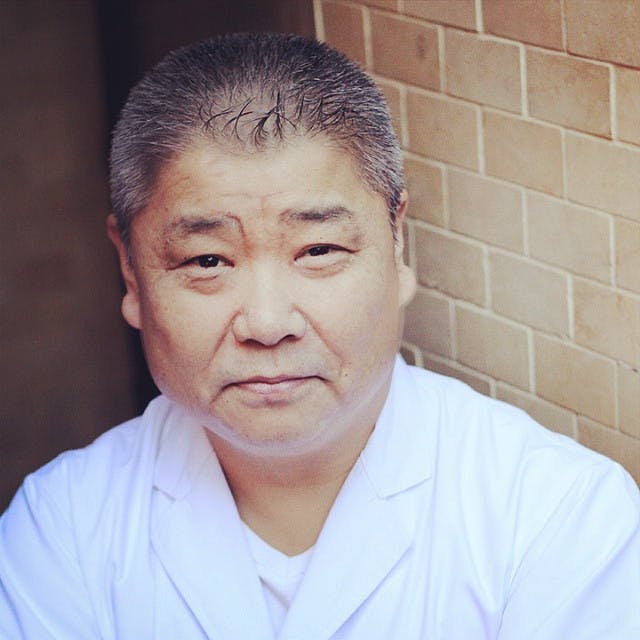 Bento Boxes Now Available to Order
Check out the two choices below for Fall 2019, produced and cooked by Chef Sono and the team at Brooklyn Ball Factory.
All seasonal, photos are for images only; items subject to change.
いろどり弁当 Irodori Bento - $35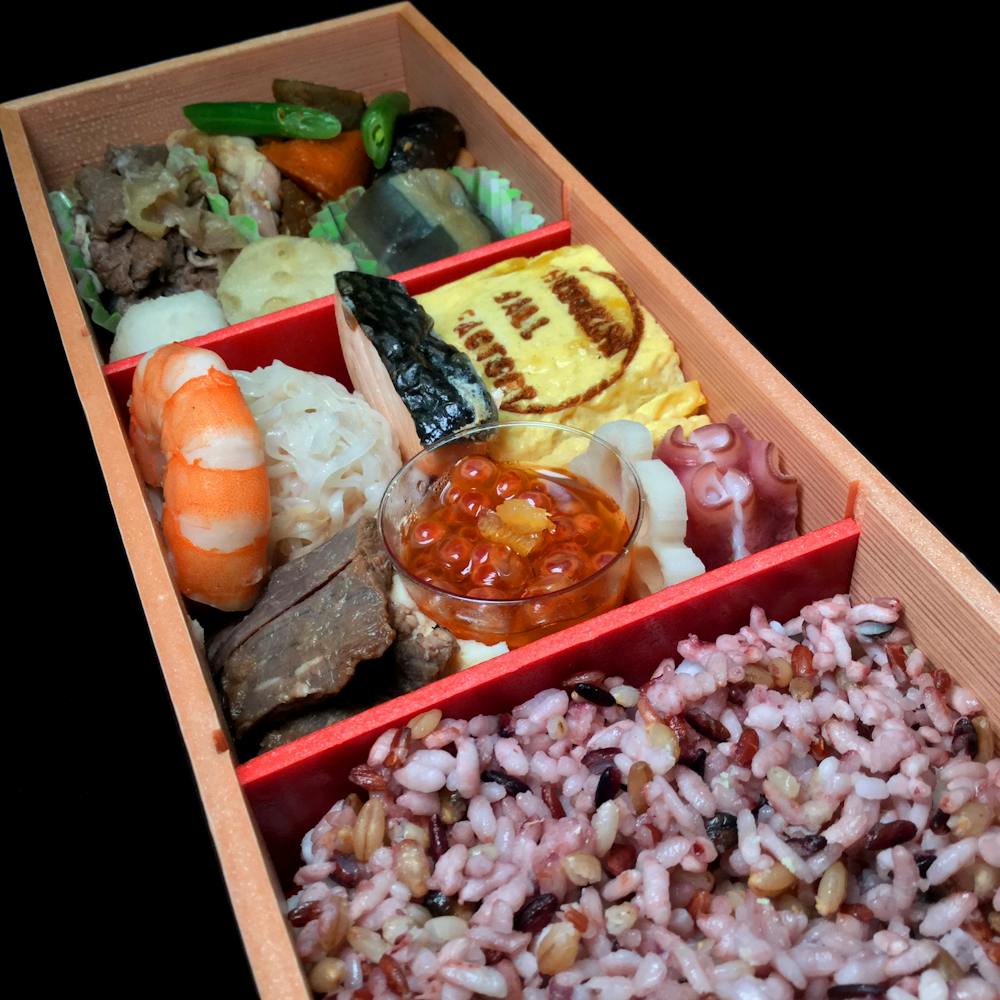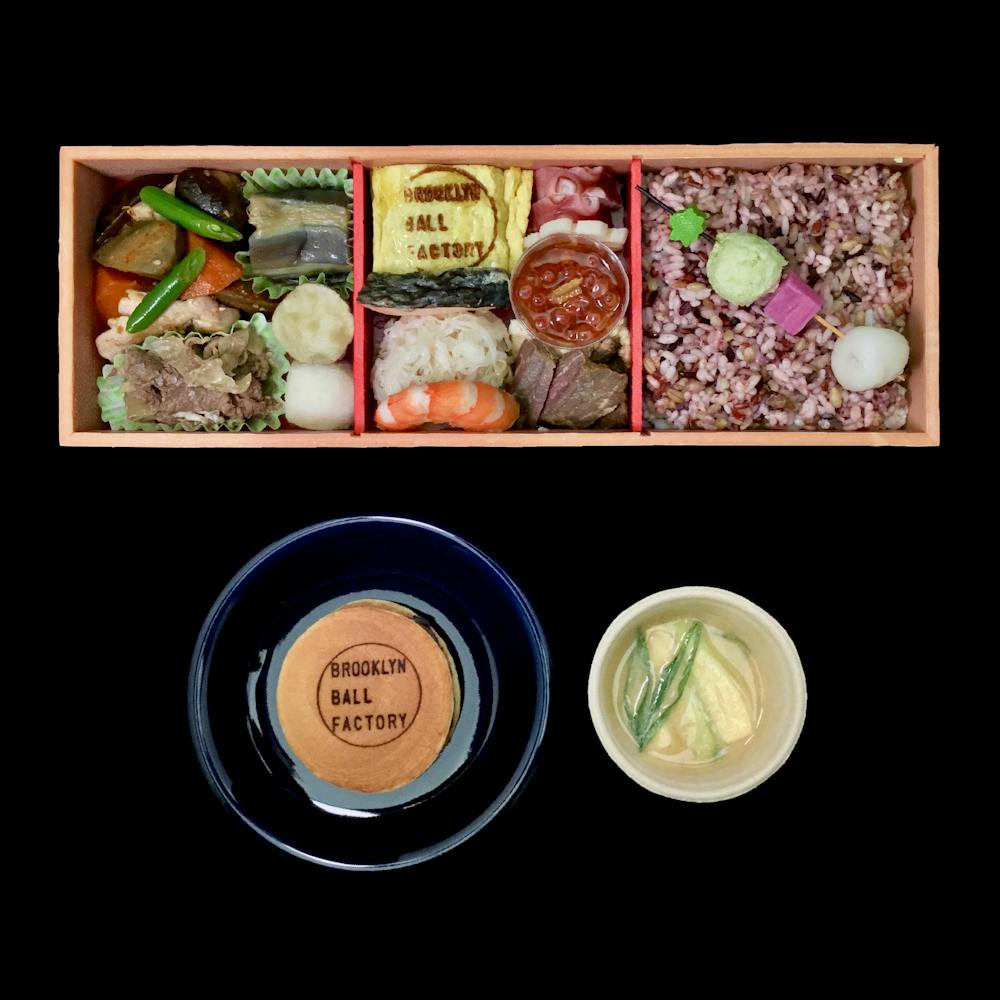 Irodori Bento comes the bento box + miso soup + dessert (pictured is dorayaki)
おもてなし弁当 Omotenashi Bento - $50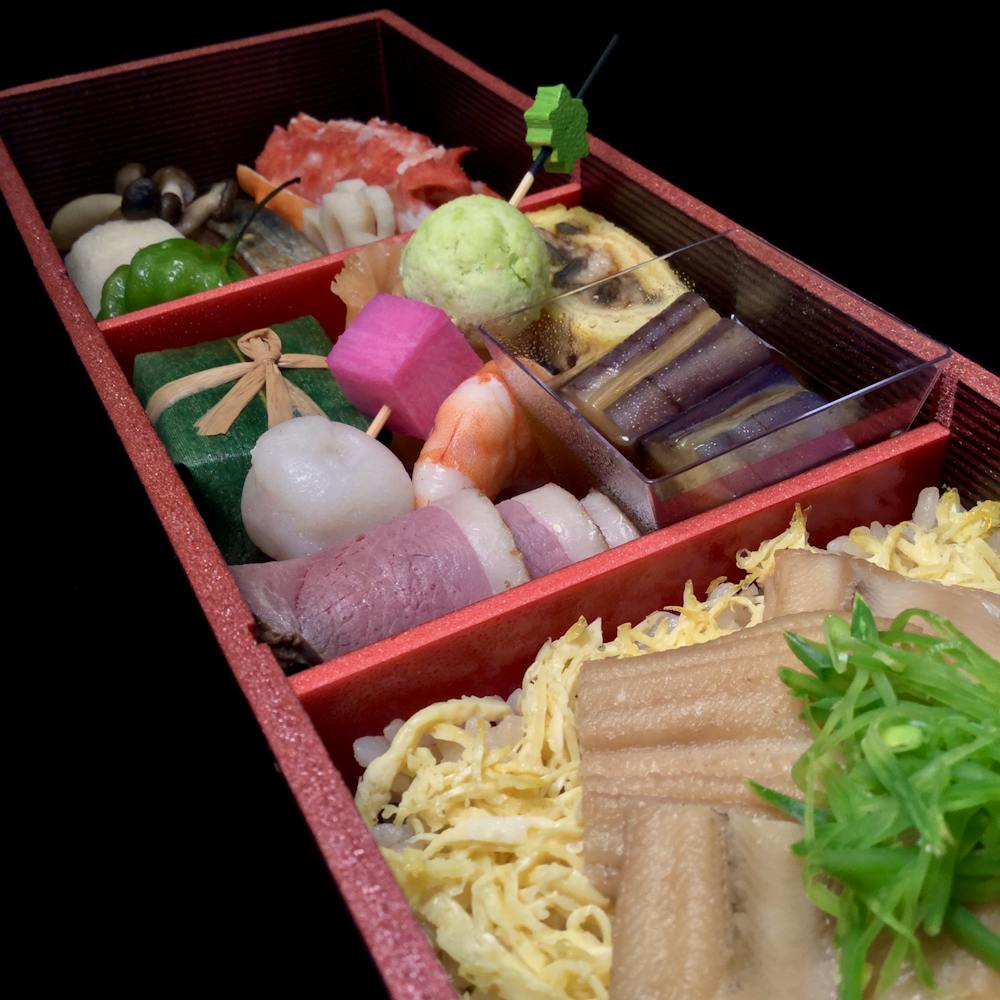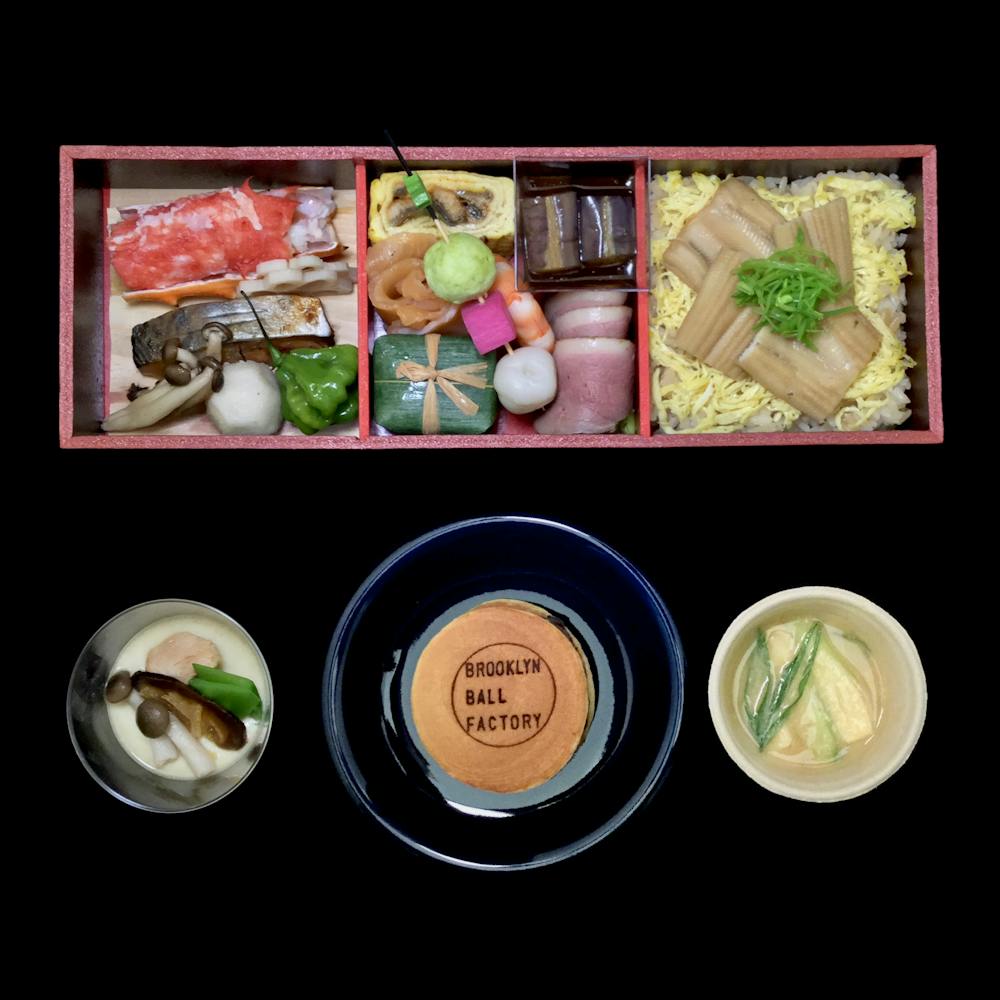 Omotenashi Bento comes with the bento box + chawanmushi (egg custard dish), miso soup + dessert (pictured is dorayaki)
How to Order
Please email orders@BrooklynBallFactory.com with the details below or with any questions:
1) Date and Desired Time of Delivery
2) Designate Pick up or Location of Delivery
3) Number of Boxes + Type of Box
4) Contact information
5) Event details, if any
6) Any dietary restrictions
We will get back to you within 24 hours to confirm your order with information on how to place your payment.
Note on delivery orders:
1) There is a 2 box minimum (per type) for all delivery orders.
2) As the boxes are delicate, we take great care in delivering them to you in the perfect condition. Delivery fee will vary depending on time of day and location of delivery. Please inquire for details.